It's the second week of writing prompts! Did you write a story for the last one? Are you eagerly awaiting the next one? I won't keep you waiting much longer.
This week's prompt made me laugh probably more than I should. (I have a very weird sense of humor. You'll get to see more of it as I post more of these prompts.)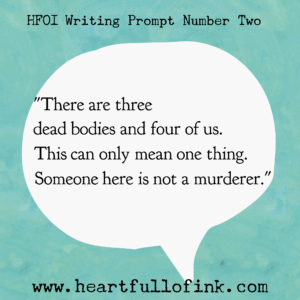 Tell me your story!
P.S. I still have some availability for editorial services in August! Check out my other services, including Book Bibles,  Marketing Quotes, Novel Research, and Back Cover Copies!