I've decided to have a little fun and start doing Writing Prompt Wednesdays! Each week, I'll post a unique prompt. You can either start a story in the comments, or write one on your own time. If you do write a story, I hope you'll share it with me! I'd love to see what you guys come up with.
Without further ado, here is Heart Full of Ink's first writing prompt!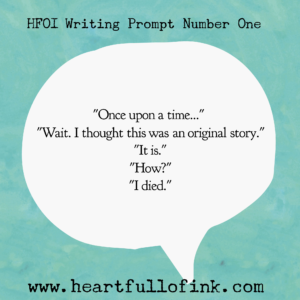 Tell me your story!
P.S. I still have some availability for editorial services in August! Check out my other services, including Book Bibles,  Marketing Quotes, Novel Research, and Back Cover Copies!